Ripple (XRP) saw positive price sentiments in the last months. After months of struggle, XRP finally crossed the $0.42 mark. And it continued to maintain that - until now. By far, November hasn't been the best month for XRP holders. XRP touched $0.5 on November 4. But since then, crypto has been on a continuous decline. XRP failed to maintain its price levels above $0.4 and is currently trading at $0.3626. As an investor, what should you expect next?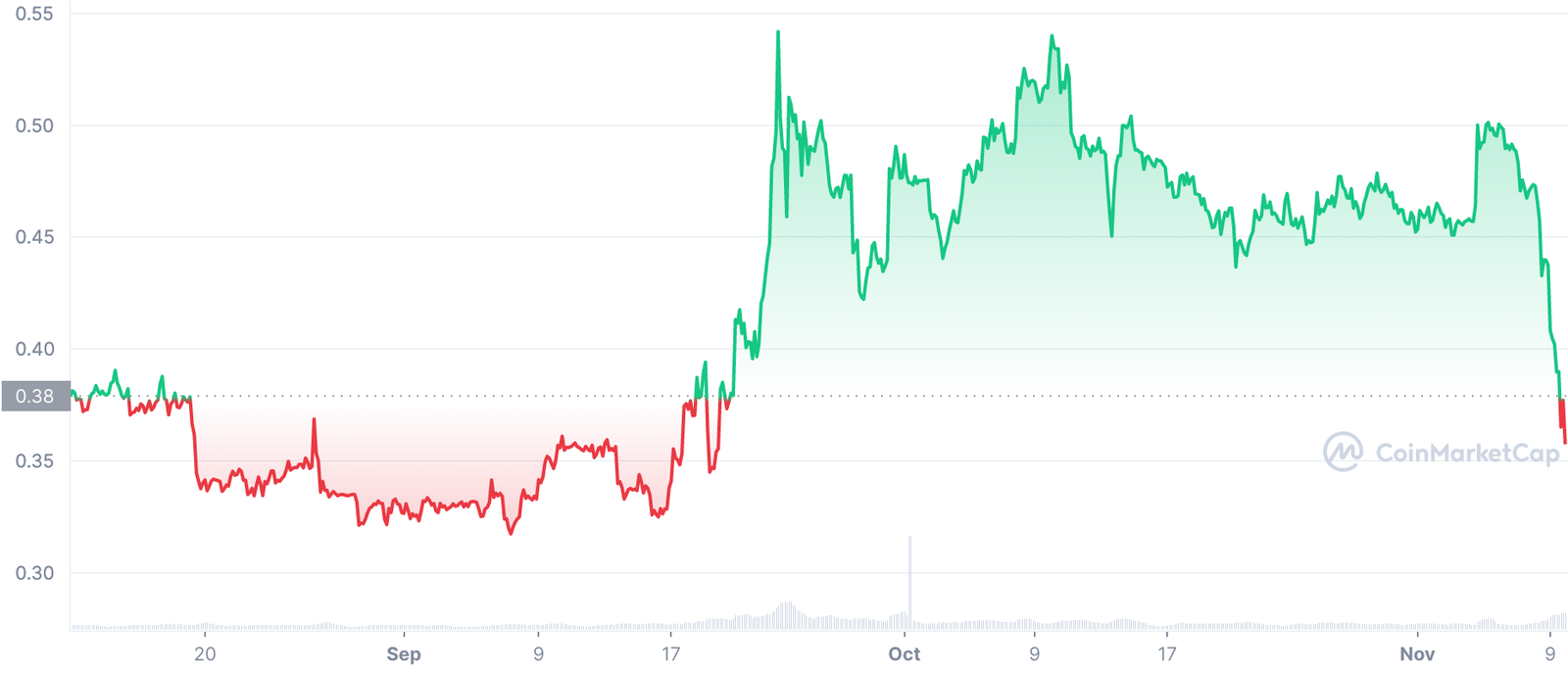 The Threat Is Coming
The two-year-long dispute, SEC vs. Ripple, is back to haunt the XRP community. SEC argued that Ripple Labs raised over $1.3bn by selling XRP tokens. And the amount was deemed as unregistered securities. According to multiple legal experts, they expect the result of the ongoing case to be announced by Judge Analisa Torres on or before March 31, 2023. And that could either be win or lose situation for Ripple.
Why You Shouldn't be Worried?
Despite the SEC vs. Ripple dispute and the decline in its price, over the last week, the volume on the XRP network saw a significant rise. However, the volume declined significantly during October. Since the start of November, XRP has been trying to break out of that zone. And the volume on the XRP network finally managed to touch 4.47 billion.
After peaking in mid-September, the development activity was on a continuous decline. But, until now. In the last few days, Ripple managed to grow the development activity on the network. The development activity has gone from 0.81 to 5.62. And this growth is remarkable as XRP managed to do all this in less than a week.

XRP saw growth in the number of active addresses (7-day). And this marks an indication of increased participation of users in a transaction on the Ripple network.

Why You Should be Worried?
Based on the most popular technical indicators like Moving Averages, Oscillators, and Pivots, the real-time technical analysis for XRP indicates strong sell pressure on the coin.
According to data from centralcharts, the adaptive moving average 50 and adaptive moving average 100 indicators show a bearish trend for XRP.
What comes next for XRP?