The private company, Bitmain Technologies Ltd considered as the world's biggest manufacturer of Cryptocurrency and Bitcoin mining rigs (who owns the top three brands of crypto mining machine – AntMiner, AntPool, Hashnest) announced its decision to suspend all supplies and sales of hardware in the financial commodity market or spot market. Officially announced on June 25, 2021, on its Twitter account, "Company notification: Global suspension announcement of Antminer spot sales."
Reason Behind Such An Halt
The motive behind Bitmain's decision to stop selling its Bitcoin mining rigs is directly proportional to China's break-off of crypto mining activities. Beijing's national security law in Hongkong is all about undercutting China from each other. This was extremely absorbent in China and their continued procedure of clamping down on Bitcoin mining has become severe for cryptocurrency miners in Beijing. A probation team has been set up, the mining 'farms' are being checked and their devices are being ceased. There is no room for liberty and dissent for these cryptocurrency miners. As a result, most of the miners from Beijing are putting up their rigs and hardware for sale in the second-hand market. To prop up the local prices of the company, Bitmain suspended its sales.
A report from Bloomberg also states that the prices of these expensive rigs deteriorated by almost 75% in April 2021. Pausing its sales for some period will also help these miners who are giving up their livelihood by exiting the crypto mining industry get a reasonable value for their rigs and other hardware. This will also benefit the company as clients will soon seek "quality power supplies" in their extensive market which includes countries like the United States of America, Kazakhstan, Australia, Canada &c. 
Although the company did mention that it will continue its product sales and delivery of gears in the immediate future. It will also continue to provide hardware for crypto mining of small or easy to mine coins or altcoins. This news was delivered by blog posts and tweets where the company didn't announce anything related to its resumption of services.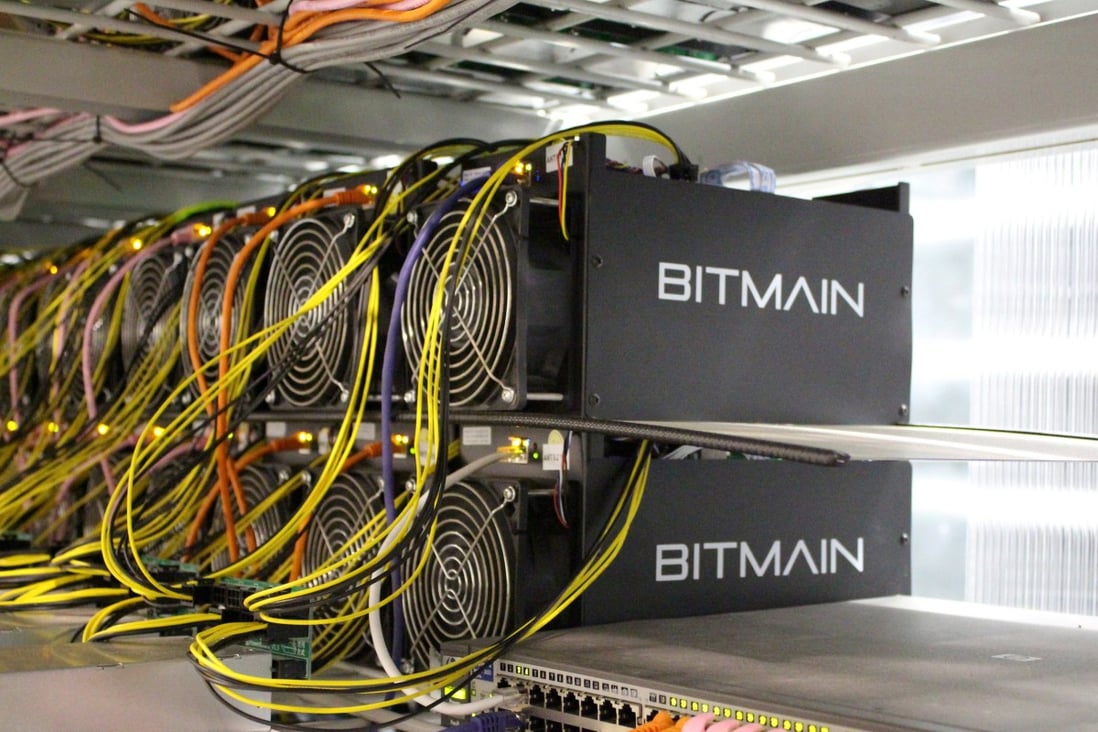 More About China's Role In This Phenomena
In May, the officials in China's State Council made renewed and much more intense provisions to put a full stop to Bitcoin mining. Mining hubs in Xinjiang, Inner Mongolia, Sichuan suffered this unprecedented action of the Cabinet. Some of these regions have been proposed with punishment for anyone (group or individual) who is found to be involved in any activity regarding cryptocurrency or crypto mining. These harsh provisions compelled the miners to dislocate and flee. The market is currently jam-packed with all the fellow miner's machines put up at cheap rates.
Due to the abundance of cheap hardware available in the second-hand global market, the prices of new products dropped, (excessive supply to the market demand imbalanced the equilibrium). Hence, the company aims to bring the market into a state of equilibrium and benefit both ways – the miners exiting the industry to get a good price for their used rigs and the company's product market prices to go up again.
Current Second-Hand Market Criteria
Bitcoin and other cryptocurrency mining machines are re-sold in excellent conditions. These belong to the competing top companies including Bitmain and its competitors such as Anchorage. These top-notch machines which are originally worth thousands of dollars are now being sold at a price of about 150 Yuan, that is, 23 USD THash/sec. The rates plunged from 600 Yuan when Bitcoins were at their peak value.
Bitmain Held a private meeting with numerous miners (just around the date of its announcement of sales suspension). The company reached out to provide a helping hand to these miners who lost their livelihood in the process of clamping down on crypto mining and trading behaviour in the country of China. They said that they will try to be a "matchmaker" and "hook the miners with the data centres of other countries like the US and Kazakhstan ."
We can only hope this aim of a win-win situation is achieved, for the benefactors of both ends of the industry.
Please follow and like us: