The Future Of Trade
For centuries trade has been fuelling the globe with an evolving economy, moving goods and commodities, raising prosperities, and creating opportunities.  A few years ago, Dubai envisioned itself as the world's leading and top-notch hub for businesses and a pioneering bridge to the financial gap between small and medium-sized businesses (SMEs) that want to utilize the blockchain, crypto, and other digital avenues to pave their future ventures. DMCC has made the easy pathway to the future of trade – supporting digital.
Aiming to deliver growth with digital trade, Dubai Multi Commodity Centre (DMCC) provides a leading and fastest growing free zone and global hub for commodity trade. For years they have been preparing for it by traversing to various countries and seeking answers from the world's leading commodity traders and industrial experts.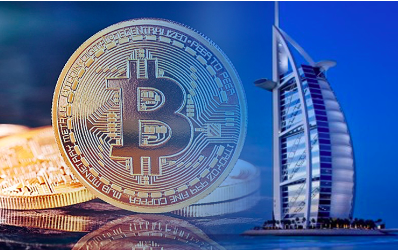 Key Challenges That Made This UAE's Ecosystem For Blockchain And Crypto Tech 
USA's protectionist trade policies seem to have challenged the status quo. Denying any responsibility or support for existing multilateral trade agreements. A looming trade war between the USA and China could prove dear and cost the global economy an estimated 470 billion USD loss. We have also noticed Brexit and the strenuous trading relationship between the EU and the UK are creating further uncertainty. Meanwhile, the world's economic centre is gradually loosening its grip over western dominance and shifting towards Asia. Let's discuss why to justify this statement. Namely China (its belt and road initiative may anticipate major global trade in the next few decades), and its trade with over 70 countries (mainly Asian) is over USD 425.2 billion in 2019. Considering other continents in the east, Africa's mineral deposits constitute about 30% of the earth's remaining minerals making it a great trading power for industries and commodity trade. For these reasons, Dubai is getting the advantage owing to its connectivity to the east and west.
Digitalization will reduce costs and boost trade revenue over the next decade. Among the costs incurred in global trading, almost 20% of it goes away in paperwork. That is approximately USD 360 billion. This is exactly what blockchain and crypto centers will be intended to lead the global trade towards a more sustainable arena. It is a secured decentralized record of transactions, with simple automated operations and smart contracts. Chain trades could further enhance the world GDP by 5% (stated by the organization itself).
DMCC Crypto Centre: More About It
Quoting directly from their official website, "The UAE has embraced blockchain technology as a powerful force for business. The recently unveiled Blockchain Strategy 2021 aims to host up to 50 per cent of all government transactions on a blockchain platform to cement the UAE's status as one of the world's most advanced economies and underline its preparedness to adapt to and grow alongside future technologies.
With both strong backings from the government as well as great interest from its flourishing business sectors, Dubai is poised to emerge as a global hotspot and leader for innovative blockchain applications. From payment transactions and supply chain management to proof of provenance and tokenized commodities, blockchain can help transform and optimize business processes across countless industries."
This suggests that any individual or group of individuals across the globe with SEMs business preparing to initiate crypto firms or blockchain system instilled ventures can approach this organization in UAE. Many financial institutes acknowledge but fail to approve loans and any further transaction processes to these start-ups. As a result of this, there is an estimated gap of over USD 1.5 trillion.
DMCC crypto centres located in the luxurious state of art Almas towers are willing to provide world-class service, infrastructure, and funding. They are embracing the fact that cryptocurrency is the potential sole wallet for future traders.
"We have a very forward-thinking government. The UAE came out with the SCA crypto-asset regulations, which will enable companies to set up licensed crypto companies in DMCC.", said James Bernard.
Their hashtag Future of Trade 2021 is being used to highlight the phenomena where cryptography and blockchain will be used to accelerate the growth of trade.
Breaking into the "global financial hub elite", DMCC had their official inauguration a few weeks ago where the chairman of the Bitcoin Foundation, and co-founder of the EOS Alliance, Block.one, Blockchain Capital, Tether, and Mastercoin attended along with several excellencies of the UAE authorities.
Stay tuned for further information.
Please follow and like us: