Elon Musk, self-proclaimed Doge-Father, owner of Tesla and SpaceX, an established industrialist, multi-millionaire entrepreneur seems very elated with this new crypto coin, Baby Doge. Dogecoin, the joke which turned into a legitimate cryptocurrency now has a baby version. His tweets are a major market boost to any cryptocurrency.
Elon Musk's tweet on Baby Doge led to its rate rallied up by 98 percent within the last 24 hours. According to CoinMarketCap, Baby Dogecoin prices doubled while Bitcoin's prices periodically fell.
The tweet by Musk, used the lyrics of famous Tik-Tok music Baby Shark instead he replaced the Shark with Doge, quoting his tweet,
"Baby Doge, doo, doo, doo, doo, doo,
Baby Doge, doo, doo, doo, doo, doo,
Baby Doge, doo, doo, doo, doo, doo,
Baby Doge…"
This tweet went super-viral, similar to the viral song. This resulted in his fans creating the hashtag #BabyDoge, a trend on social media.
A quote from a text by CoinMarketCap mentions, "Baby Doge seeks to impress his father by showing his new improved transaction speeds & adorableness. He is Hyper-deflationary with an integrated smart staking system built in so more baby doges are being added to your wallet. Simply Love, pet, and watch your baby doge grow."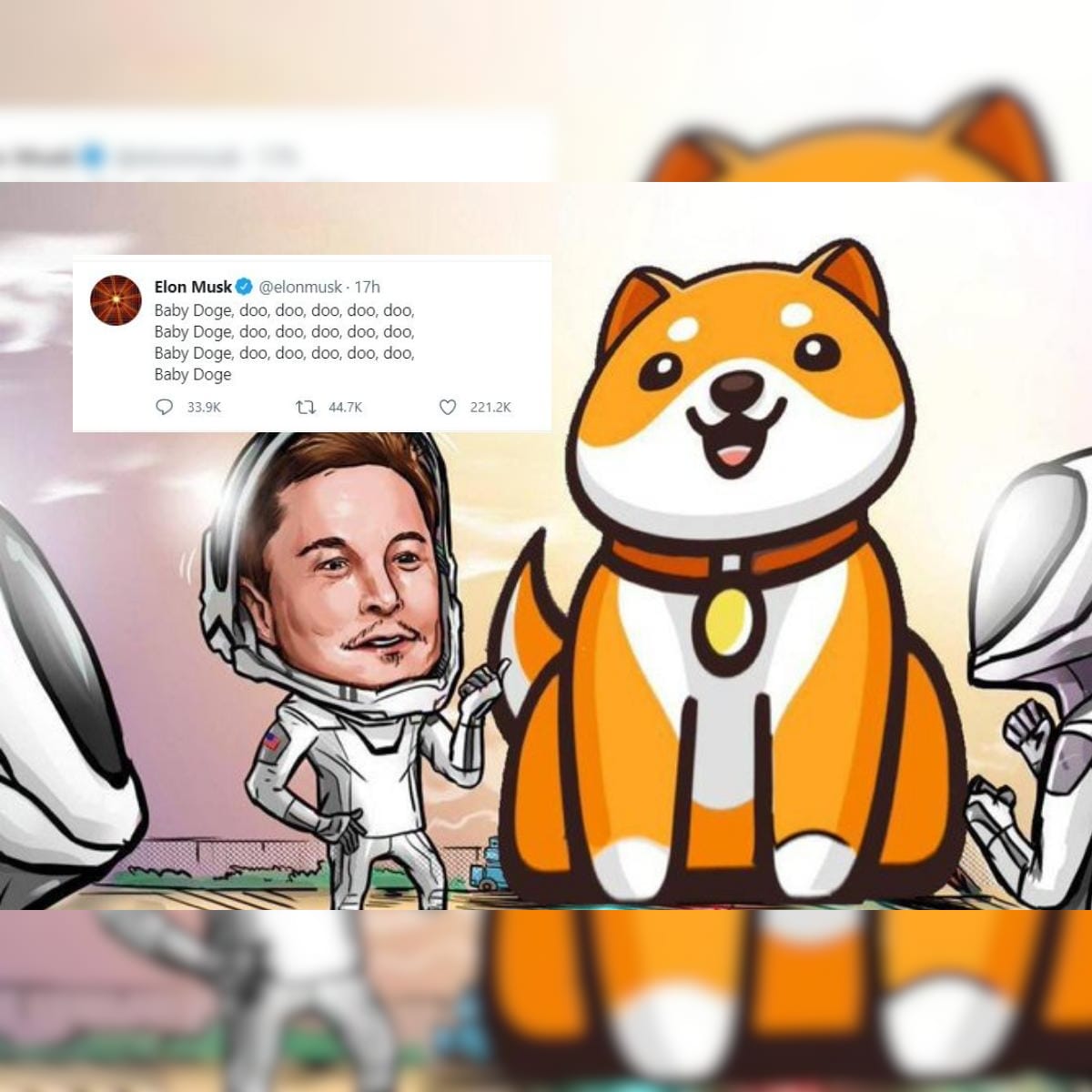 What Is a Baby Doge?
Baby Dogecoin is a debut crypto coin of 2021, it has been only 21 days of its existence. If you are thinking Baby Doge is a sub-domain of Dogecoin, you are completely mistaken. The former has nothing to do with the original cryptocurrency Dogecoin, on a technical level. Indeed, it has many qualities 'inherited' from its Father Doge. According to data from Analytics Insight, "It is a highly deflationary system with an integrated smart staking built-in to reward potential investors. This will lead to adding more Baby Doge cryptocurrency coins automatically to digital wallets with increased transactions. The Baby Doge investors will receive a 5% fee from each transaction in the Baby Doge network. Around 5% of the redistribution 29% will be distributed to the dead wallet. The majority of Liquidity Provider (LP) tokens are locked and some are burnt to always keep LP in the network."
The Baby Dogecoin also has its blockchain network (unlike other crypto coins based on Bitcoin or Ethereum). Its network is also called "Dogecoin".
Dogecoin itself was a split entity from Luckycoin, which doesn't exist or function anymore. The latter was again a split entity from Litecoin. Litecoin is now on rank #14 on the list of largest cryptocurrencies, with a market cap of USD 9,260,006,826. Litecoin was forked from Bitcoin  (The first-ever cryptocurrency). On the other hand, Baby Doge was created on the Binance Smart Chain. So we can discern that Baby Dogecoin is (much) the same as Shiba Inu (SHIB). The latter is another derivative of the meme crypto coin Dogecoin (although a different entity) which is now listed under the established Cryptocurrency list and considered one of the biggest cryptocurrencies in the US, with a rank of #28.
This brings a significant detail about Baby Dogecoin, it is not yet listed under any Cryptocurrency index and opened for trade. However, with the rate Musk's tweets are providing a hyped market for this new crypto coin, we might soon expect its listing under Coinbase or any other established cryptocurrency interface with blockchain technology.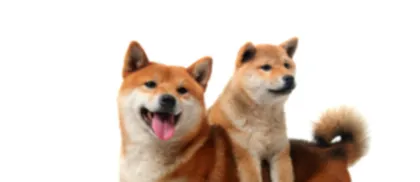 Baby Doge Is A Charity For Cuteness?
Within the last 24hrs, the live market cap with a trading volume of this young crypto coin is $77,482,090 USD. the price surged up solely for the market-driven power of tweets by Elon Musk and its cuteness (mainstream media platform claims). It doesn't possess any power value back up or has any technical benefits. Crypto investors and experts say that putting money on this crypto coin might suffer huge losses. "It is a sort of pyramid scheme as a frictionless yield farming protocol." What is even more interesting about this is, the public who are investing in this Baby Dogecoin are unaware of the team behind its creation.
Despite many criticisms, Elon Musk fans choose to bestow their faith in his tweets. After all, he has been advocating the infrastructure and marketing of Dogecoin for pretty long now. His opinion on that meme cryptocurrency is that with certain key changes Dogecoin can even beat Bitcoin.
Once, on Twitter Elon Musk was asked [Quoting] "Curious, what are your thoughts on Ethereum 2.0, Cardano, Solana, Polkadot, IOTA and others that are trying to scale with low fees? What makes you choose Doge over them?", in reply to which Elon Musk said, "Doge has dogs & memes, whereas the others do not." [ This reply is my personal favorite]
Maybe it is all about memes and dog cuteness, maybe not. Let's see what comes next.
Please follow and like us: