Japan tends to catch up with digital and tech adaption fast and moves ahead of everyone. Let's check out how it faced severe situations, learned from its mistakes, and geared up to influence others in the arena of Bitcoin and cryptocurrency regulation. In the current period, Japan is considered the most crypto-friendly environment for cryptocurrency investors and traders. The cryptocurrency in Japan is regulated by the Payment Service Act (PSA). A true definition of the "Land of the Rising Sun".
Turning-point For Japan
In 2014, Japan didn't consider Bitcoin capable of becoming a currency and couldn't suit it with their legislation. Then, an analyst at Mizuho Securities Co. named Weizhou Yang stated that "Japan's government is falling behind the curve as Bitcoin grew rapidly over the past five years." He later added that "Banks shouldn't take risks to dabble in Bitcoin business."
During the year 2014, Mt.Gox was considered the biggest Bitcoin exchange platform. It declared insolvency when a theft took place of 85,000 bitcoins it held. According to data from the Library of Congress,' the Japanese government started to develop new regulations for cryptocurrencies.  A study group and a working group on "sophistication of payment and settlement operations" were established in the Financial Services Agency (FSA) in 2014 and 2015'. The bill to "amend the PSA" was passed in 2016, and its implementation was enforced on the first day of the fiscal year (1st April) of 2017.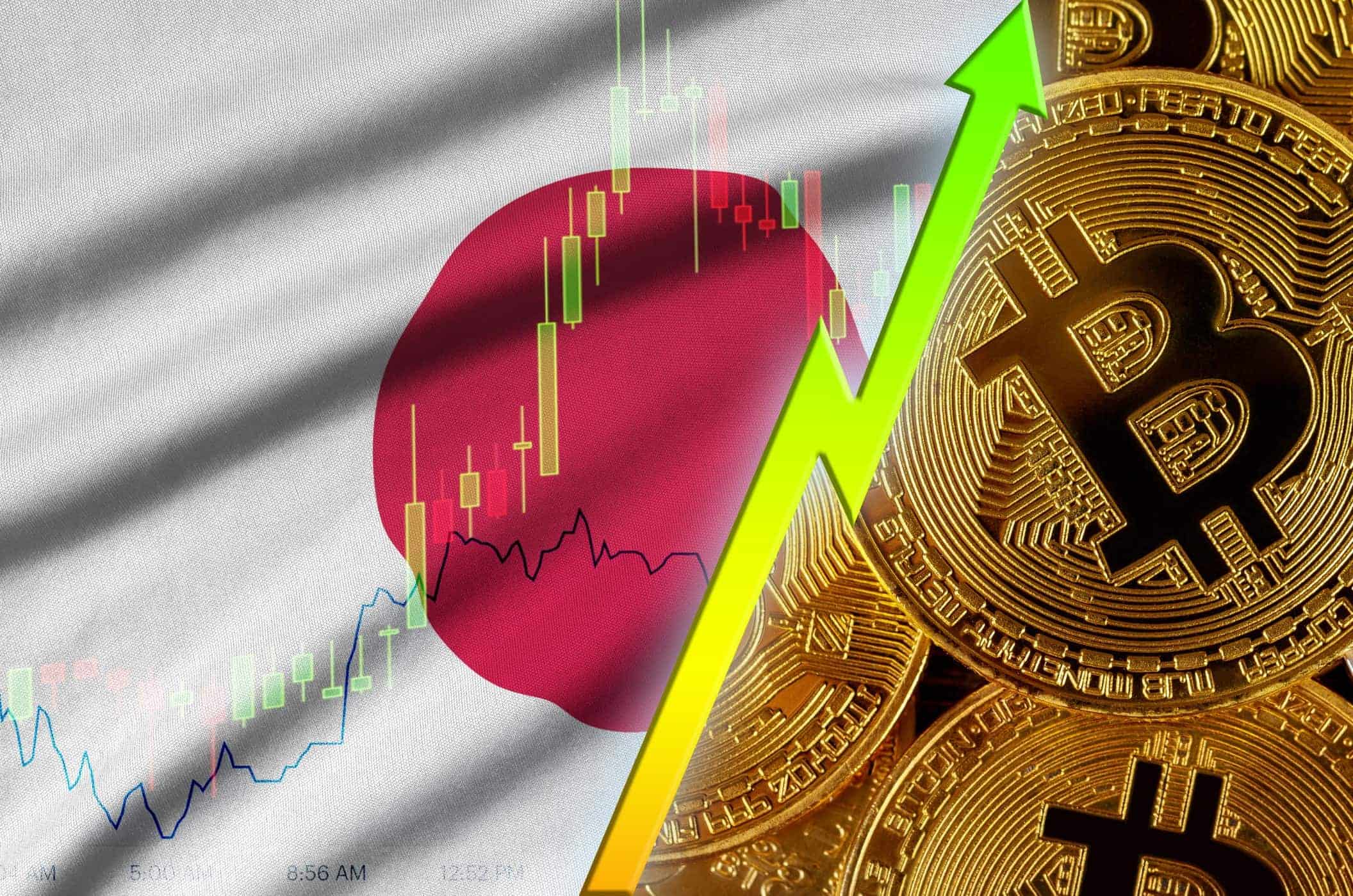 Currently The Most Progressive Regulatory Act
Japan has constructively amended its financial laws. Today cryptocurrency and Bitcoin is legal and it is referred to as " property value that can be used as a mode of transaction for commodity goods and services among anyone who holds the asset, and that is transferable through an "electronic data processing system", under the Payment Service Act (PSA).
Under PSA, the cryptocurrency exchange platforms must register under the Financial Service Agency. To do so there are several obligations:
Business operators must be initially registered with a local Financial Bureau. Only then will they be allowed to register under the legislative organization and operate in the geopolitical borders of Japan.
Arbitrary operators claiming themselves a crypto exchange business won't be allowed. It must be a "stock company or a foreign cryptocurrency exchange business". That is any company that has already registered under the regulations of a foreign government or can have an "equivalent registration standard". This will ensure multiple layers of security and regulation.
These companies must have Japanese representatives and an office in the country.
The acts put in the field of cryptocurrency also require the digital institutions operating with cryptos and bitcoin to comply with the Anti Money Laundering (AML) provisions along with the Combating the Financing of Terrorism (CFT).
Japan initially focused on reducing risks of trading and transacting in this decentralized digital currency, maintaining market integrity, regulating securities &c. The FSA provides an annual report regarding this sector.
Later in May 2020, Japan went on further amending the crypto provisions and replaced the term "virtual currency" with "digital assets"
A Huge Scam In Japan's History Made Them More Conscious
As per data quoted from the Library of Congress, "On January 26, 2018, Coincheck, one of Japan's biggest cryptocurrency exchange businesses, lost about $400 million in NEM tokens. The local Finance Bureau ordered Coincheck to submit a report on the same day, examined it, and issued an order of business improvement on January 29, 2018. The following day the FSA requested all cryptocurrency exchange businesses to review their system-risk management plans and report the results to the FSA. On March 2, 2018, the FSA conducted an on-site inspection of Coincheck."
Just after this incident, the FSA asked all the crypto businesses to submit their risk-management documents. After assessing them they asked several of them to update and amend their cybersecurity policies, while two of them were suspended for a brief period.
Cryptocurrency Friendly Framework
In the current situation where countries are clamping down on cryptocurrency due to the risks, they incur while others who are embracing the respective as a legal tender are figuring out ways to avoid and manage the risks. Japan has overcome obstacles and today it stands as the biggest market for Bitcoin and the most crypto-friendly environment for traders and investors with the help of the Payment Service Act (PSA) and Financial Service Agency (FSA). It has also launched two self-regulatory bodies to assess the crypto industry, the Japanese Virtual Currency Exchange Association (JVCEA) and the Japan STO Association (five major financial institutions came together to form this pro-advising body).
Please follow and like us: